A warmly welcome to apartment-house Tieber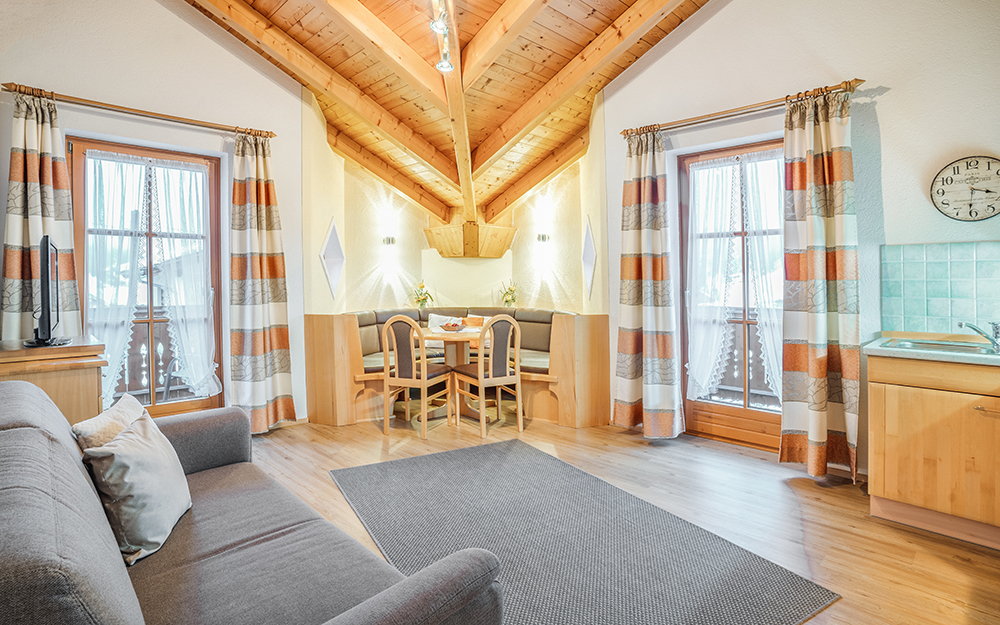 Surrounded by the marvellous mountains and the dreamlike scenery of the Gasteinertal, our Appatmenthaus lies  in the best situation, only 5 walking minutes away to the ski-lift, solar bath and from the local centre. The inviting atmosphere provides for cosy comfort and relaxation. And the village adds the remaining one! At the entrance of the Gasteinertals conveniently - it has retained  his likeable village character.
At us you will feel good!
Apartment 1, 70qm with 2 separate sleeping-room for 2-6 persons

Apartment 2, 50qm for 2-4 persons


Non-binding inquiry
Please contact us for a free quote: